"Conkers" 6″ x 8″ oil on board
I am making the most of "resting up" and working on small still life studies this week.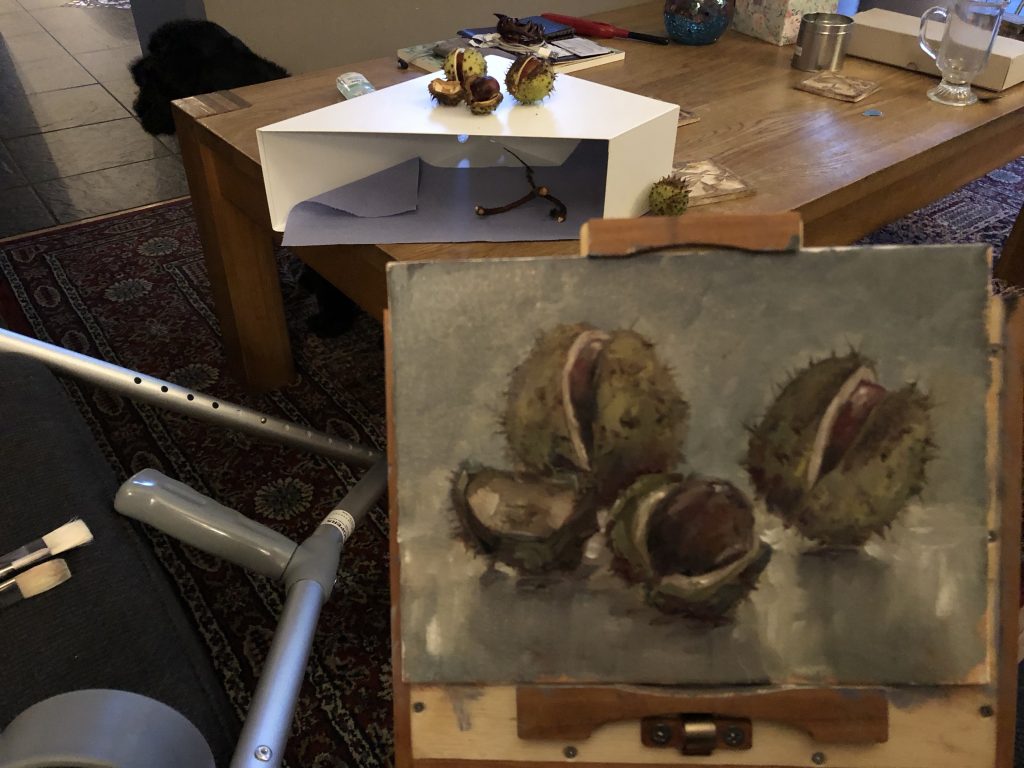 We collected these conkers at St Stephen's Green last weekend. They were falling off the trees and hitting everyone. It was hilarious. All the children were running to collect them. It was nice to see the old tradition of playing conkers is still alive in these days of computer games.