Just back from an amazing three week break in Lanzarote in May.
The first week was with my painting buddies, Michelle and Joyce and we managed to get the pochade boxes out for a few plein air sessions and the sketch books were always in the beach bags.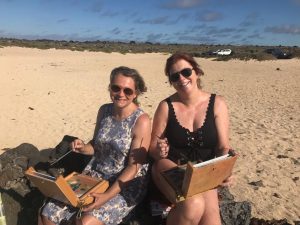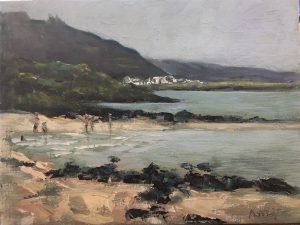 Lanzarote has a lot to offer artists with its unusual landscape.   Volcanic mountains in amazing violets, blues and ochres and beaches with white sands and clear blue seas.   One of our trips was to Caleton Blanca on the north east side of the Island.   A hidden gem kept secret by the locals with volcanic stone walls stacked in semi-circles to protect sun worshipers from the breeze.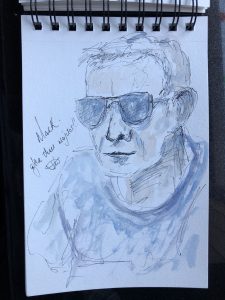 The second two weeks my poor husband Mark joined me and had to put up with me sketching on the sly at the pool, in restaurants and bars.
Trying not to be caught sketching the unsuspecting models (including him!!)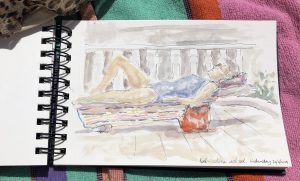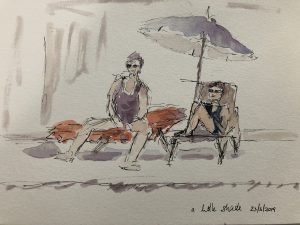 Pool sketches are great.   When sunbathers are soaking up the sun they stay still for long periods of time!!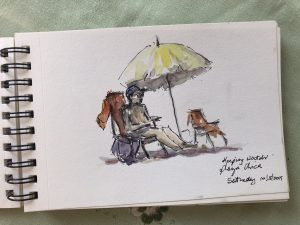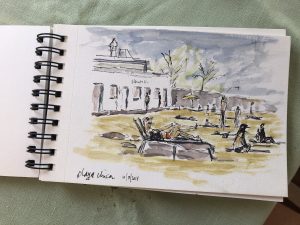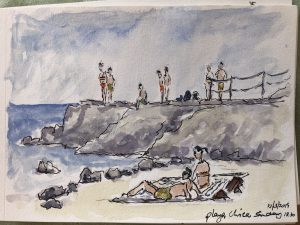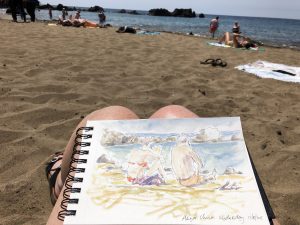 Sketching on the beach is a bit more tricky with everyone moving around much, more so you have to be quick.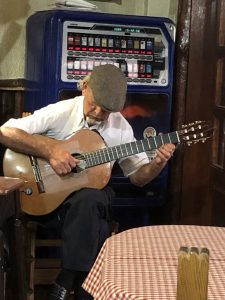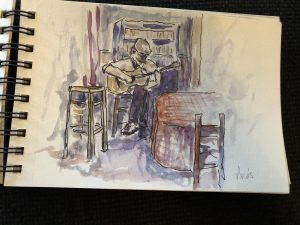 Our favourite restaurant in Puerto Del Carmen is El Chirrero where the owner Paco makes us feel very at home with his Spanish hospitality.   Friday nights is made even more special with atmospheric Spanish guitar music.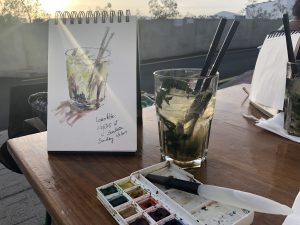 Of course every artists holiday has to have the obligatory mojito sketch at sunset!
Who needs a camera when you have a sketchbook to capture the moment…
Join my mailing list HERE for blog updates.