When you don't have a model the next best thing is a self-portrait!
My first attempt was from a photo on my iPad.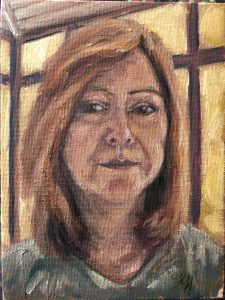 6′ x 8″ oil on board
The second is working from a mirror.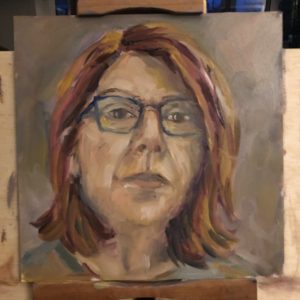 6″ x 6″ oil on board.
Really enjoying these studies and will keep practising.   Plenty of room for improvement, and practice makes perfect after all!!