We just never know what is going to happen next, thank goodness!!
I was working away at paintings for Art Source, running art classes and had just finalised booking a videographer for my last palette knife workshop of 2019.
Then disaster struck…..just a little trip and everything was up in the air….literally.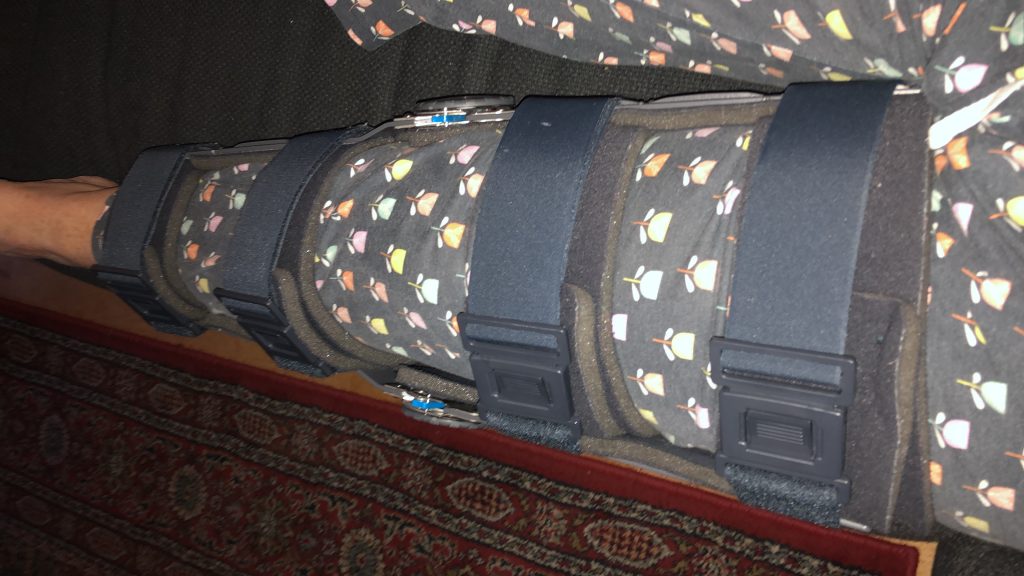 Unfortunately, I have the added complication of a femur and knee joint prosthesis which dates back to the early '80s when I was diagnosed with bone cancer. Back then I was referred to the Royal Orthopaedic Hospital in Birmingham for surgery as they were pioneering in manufacturing individual prosthesis for bone cancer patients and I have been their patient ever since.
After my "trip" and visit to A&E, I was transferred to a ward in Beaumont Hospital for assessment. Originally they thought I had disconnected the prosthesis from the shin bone plus Doctors thought there was a fracture in the kneecap and Tibia. The Xrays and CT scans were inconclusive so I was referred back to the hospital in Birmingham.
Thankfully Birmingham is happy that the prosthesis but have confirmed that I have a fracture in the kneecap.
So its a leg brace for the next three months. Classes and workshops cancelled until 2020.
Feet up and painting from the couch until Christmas. It could have been a lot worse, so I am happy.