All normal plans are on hold as I am laid up until Christmas.
With Art Source in the RDS fast approaching I had to get the paints out and get painting.
The cupboards were raided and all the iconic bottles were lined up for a variety of still life paintings on 6″ x 8″ panels. Easy to paint on the couch.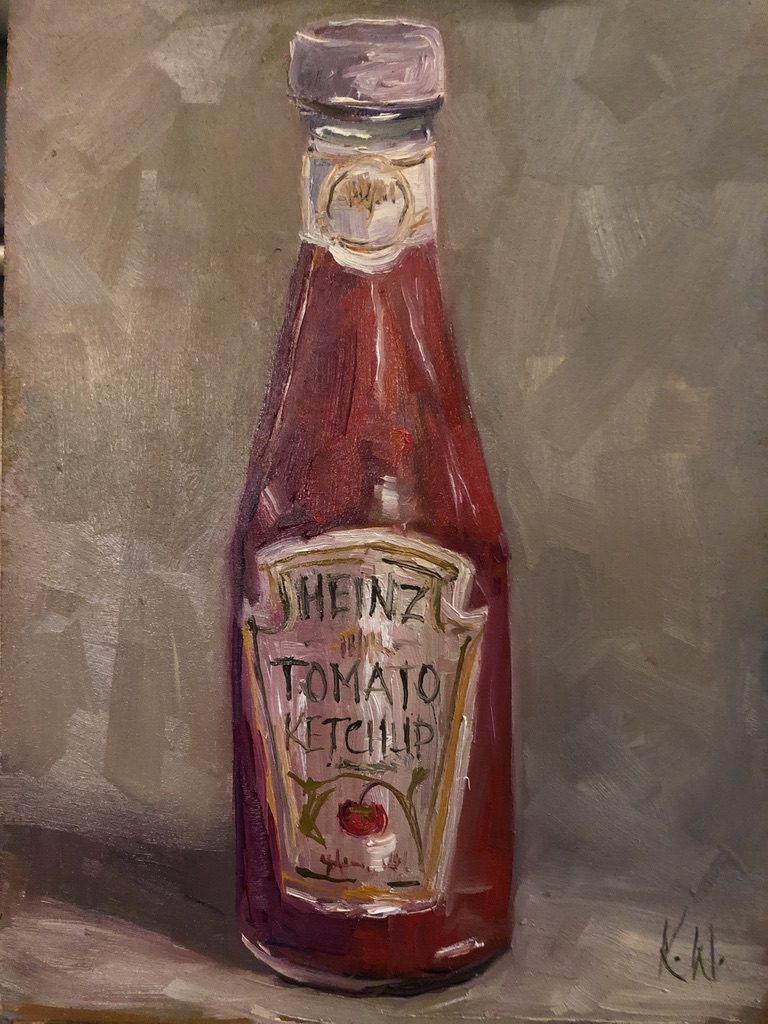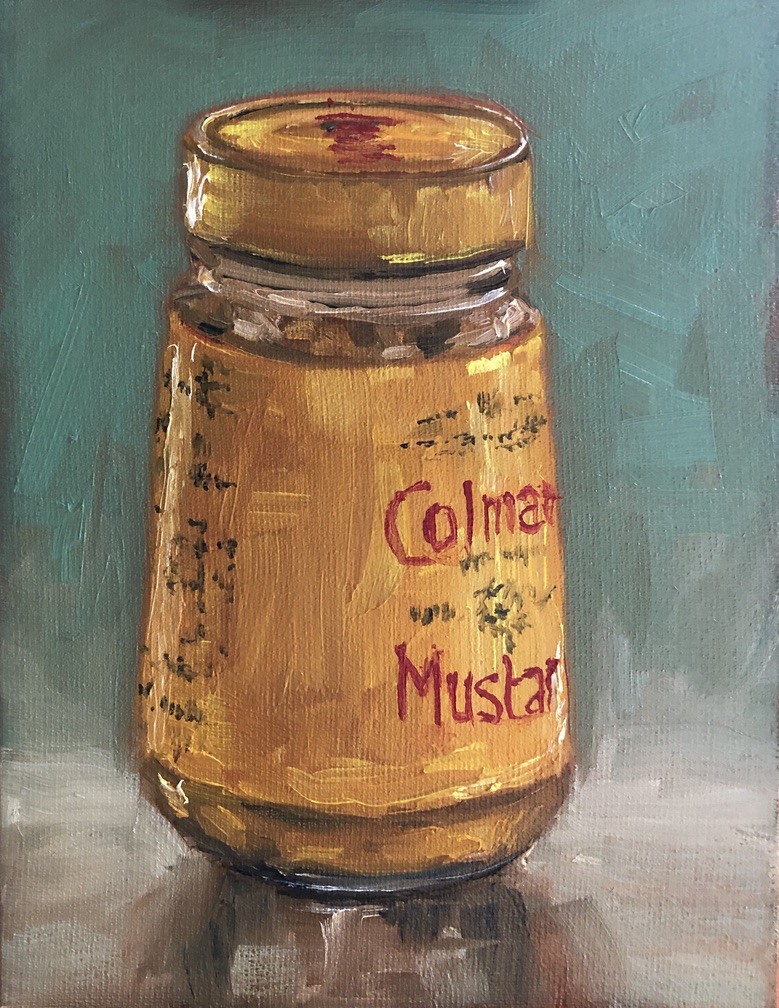 The fridge was next…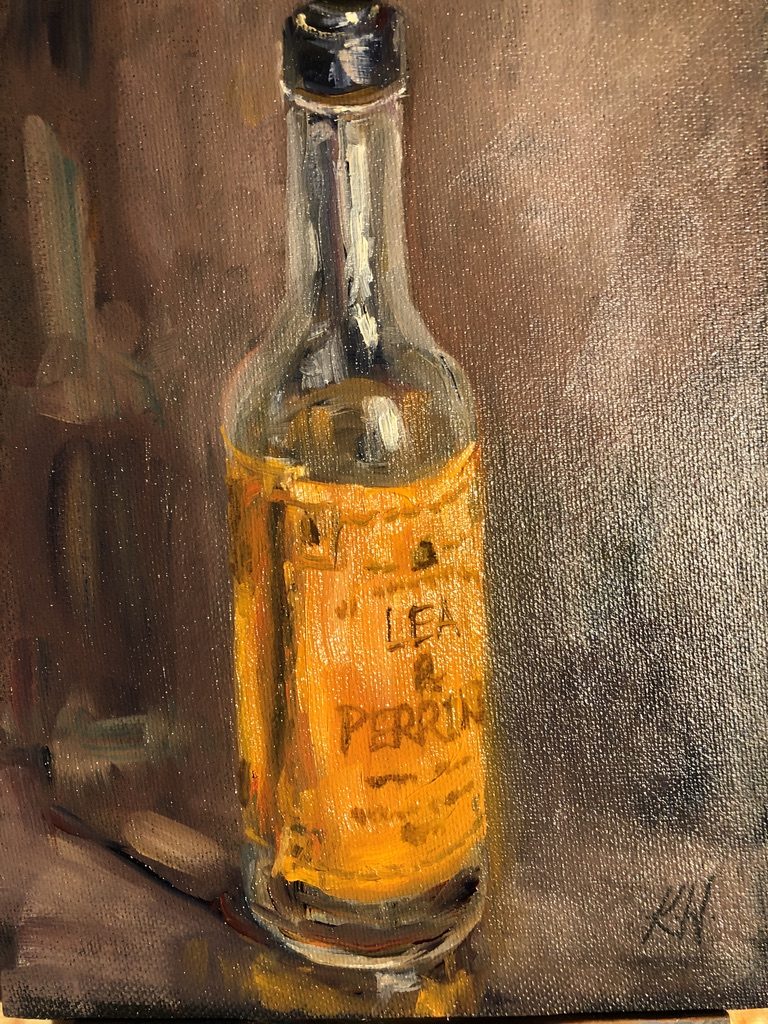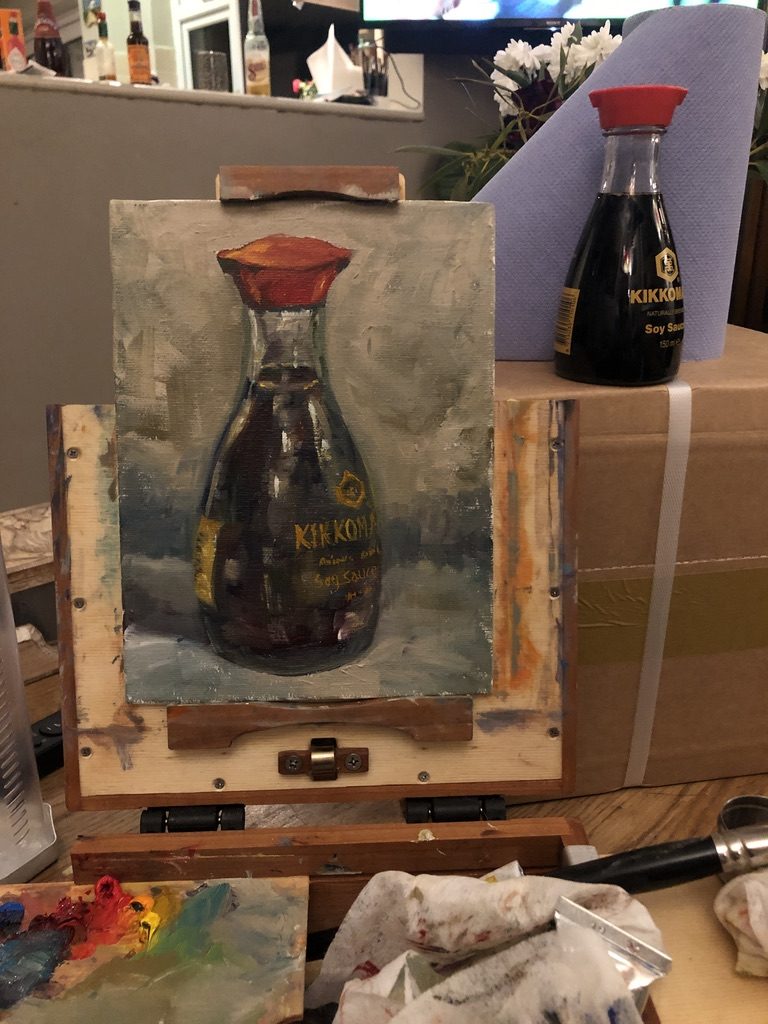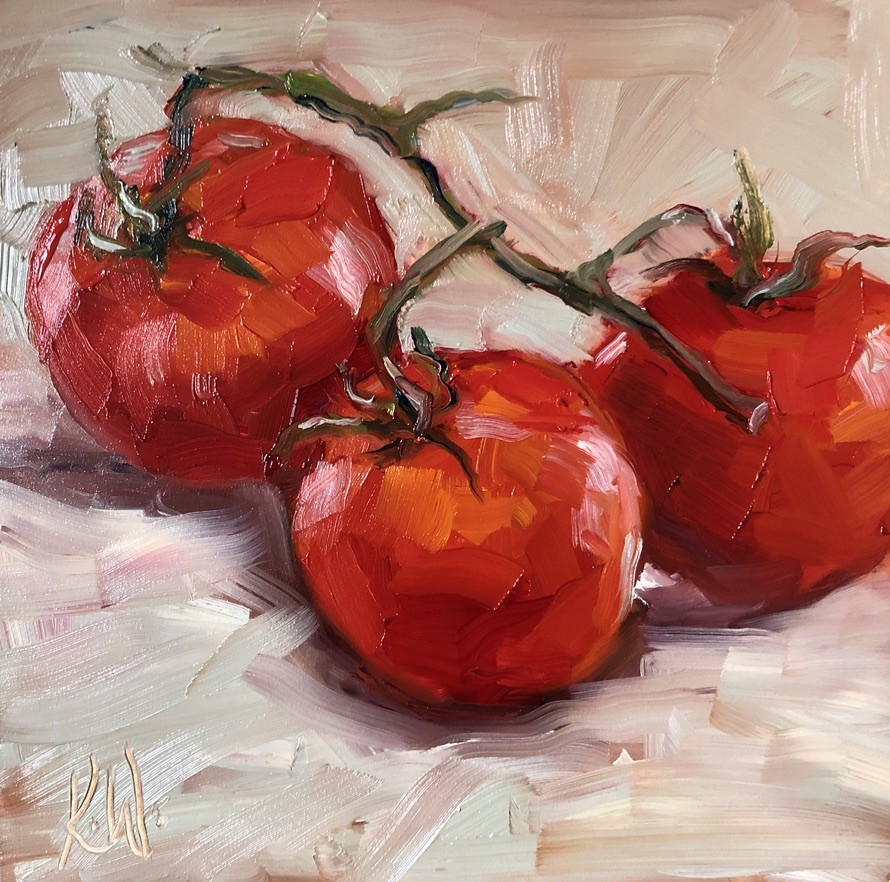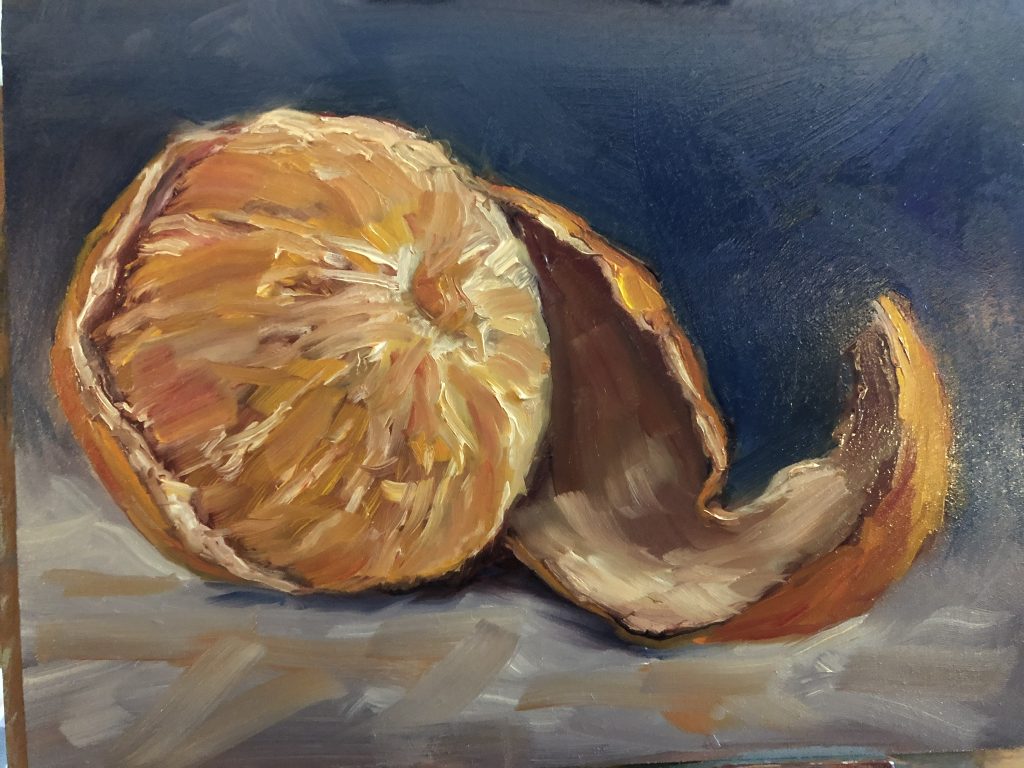 Refreshments.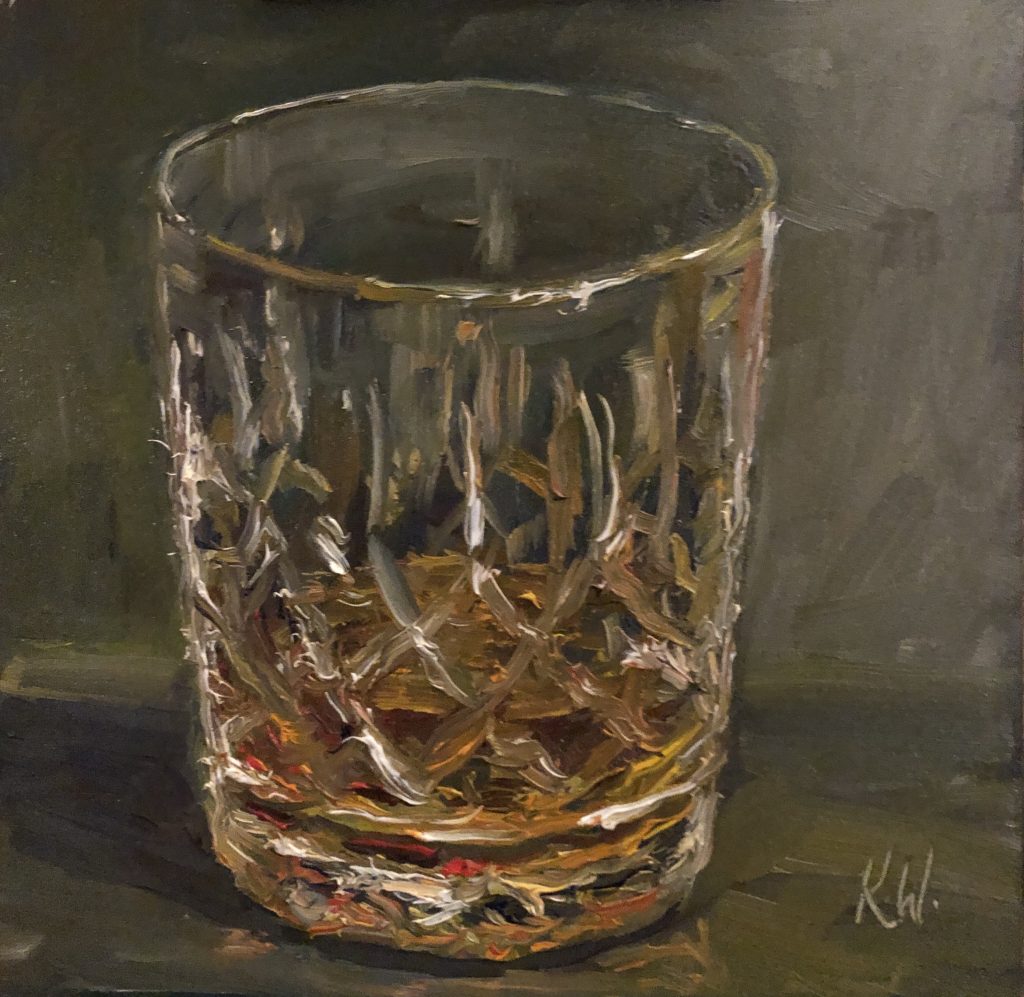 All these paintings and many more will be available at the Art Source Exhibition in the RDS 15th to 17th November.
If you would like complimentary tickets, let me know.